Power suitable for a first-class railroad finally arrived with the three 2-8-2 Mikados #401-403 from Alco in 1937.
---
These locomotives were the culmination of modern steam power on the GB&W. The trio was joined by #404-406 in October 1939.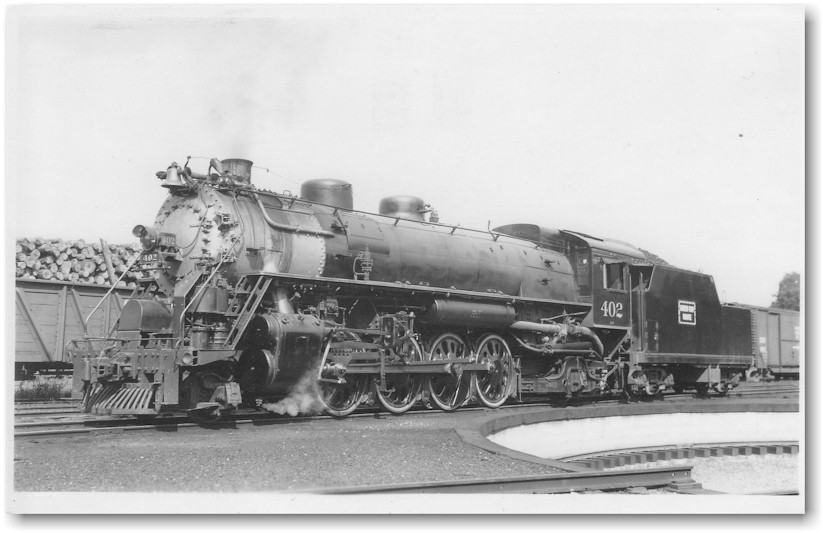 click on photo for an enlargement
Photographer unknown, 1939.08.13.
From the collection of Scott Janz.
This photo may not be reproduced without permission.