GB&W Mogul (HO) - Bachmann is producing their Alco 2-6-0 Mogul in a GB&W #256 paint scheme. The model comes DCC-Ready with an 8-pin NMRA plug.
Yellow Gondola (HO) - is producing their ready-to-run 53' Thrall Gondola in a yellow GB&W paint scheme.


No. 2 at Norwood (1986.10) - This trio of GB&W Alco C-424s arrived at Norwood Yard on Train No. 2 from Wisconsin Rapids on a crisp October morning in 1986.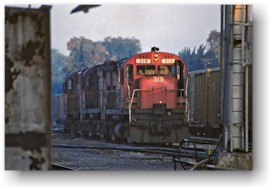 GBW #310 Leads a Freight Train (HO) - This photo of a freight train on the main line was taken on the North American Prototype Modelers HO scale layout in Milwaukee, Wis.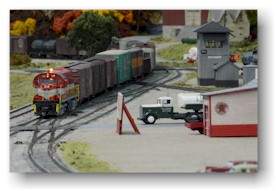 GB&W #402 (1939.08.13) - Power suitable for a first-class railroad finally arrived with the three 2-8-2 Mikados #401-403 from Alco in 1937.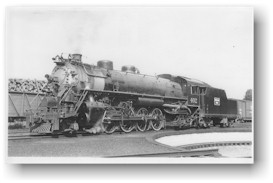 KGB&W #142 (1938.08.04) - KGB&W #142 was one of four similar ex-New York Central 0-6-0 steam switching locomotives acquired from General Equipment Co. in 1923-25.