A letter written on Green Bay, Winona & St. Paul Railroad Co. stationery, dated May 28, 1882.
---
The stationery was originally printed for the Green Bay and Minnesota Railroad, but has been stamped out and replaced by GREEN BAY, WINONA & ST. PAUL RAILROAD CO. High construction costs had put the young railroad into financial difficulties and on January 23, 1878 the Green Bay & Minnesota went into receivership. On April 3, 1879 Farmers Loan and Trust Company foreclosed on the railroad. The Green Bay, Winona & St. Paul Railroad was incorporated on May 16, 1881 to take over the old company. The property was transferred to the GBW&StP on August 30, 1881, and the receivership of the GB&M continued operation until October 14, 1881 when it was transferred to the new company.
This correspondence appears courtesy of Mark Forder.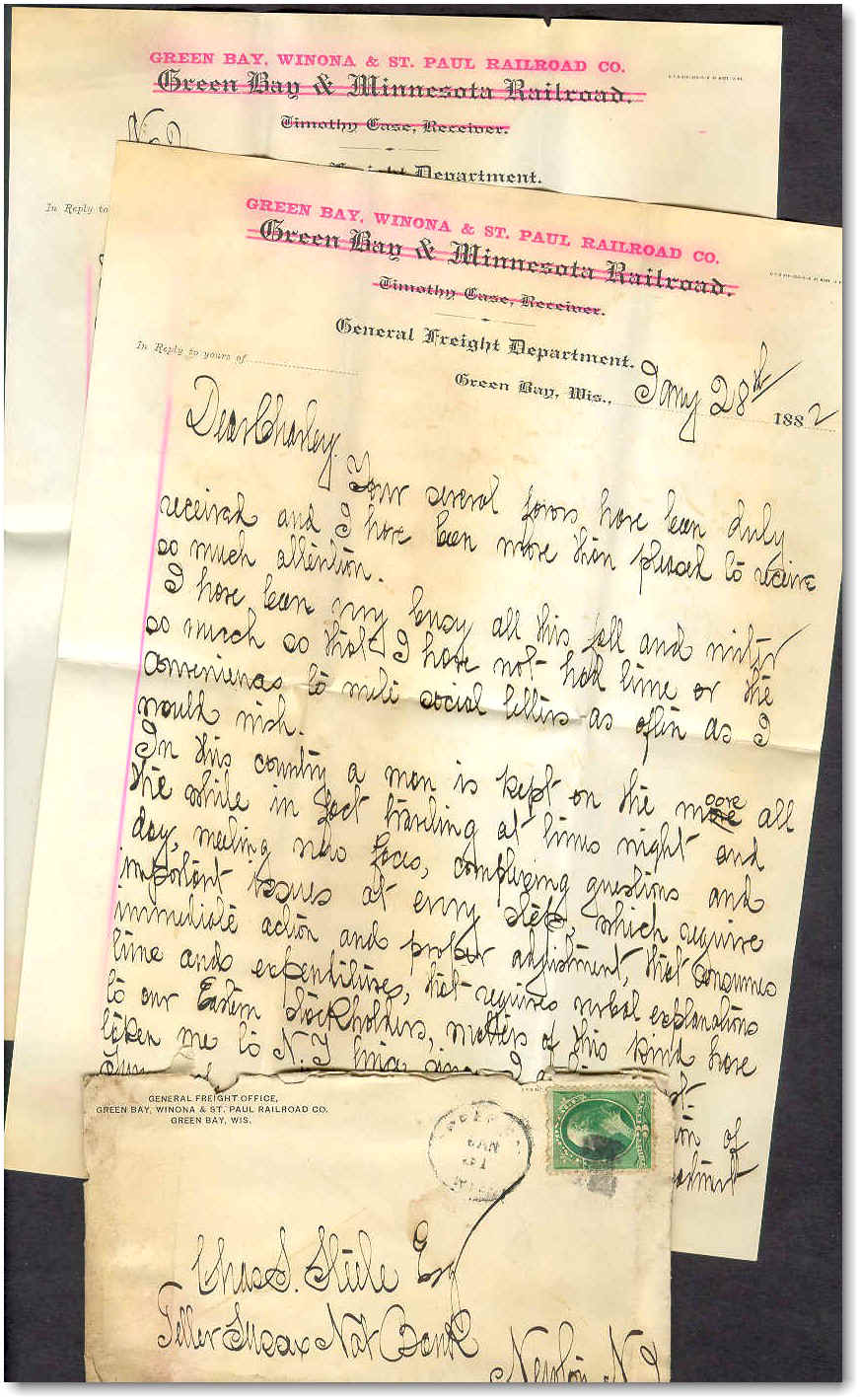 Notice: These images are owned by Mark Forder and may not be reproduced without permission.