Transfer caboose X012 in Green Bay.
---
This caboose was a late addition to the GB&W's wooden caboose fleet. Unlike the road cabooses, these cabooses which worked paper mill and transfer runs in the Green Bay area never had bay window additions.
Go back to the Caboose History and Photo Roster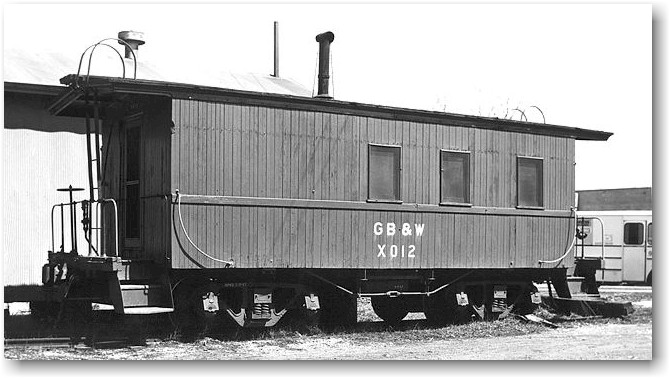 1957.03.
From the collection of Mark Mathu.