Take a tour of Marv Preussler's Kewaunee Division of the GB&W.
---
Norwood Yard
After passing through the towns of Black Creek and Seymour on the upper portion of Marv's layout, trains arrive in the confined spaces of Green Bay's Norwood Yard.
A pair of Alco C-424s bring an eastbound freight past the yard office at Twelfth Street. The GBW locomotives in all the photos are all Atlas models custom painted and decaled by Marv.
The wood framed houses in the background really capture the feel of the residential neighborhoods that the GBW passes through around Norwood Yard.
[ More Norwood Yard Photos ] [ Green Bay Industries ] [ Back ]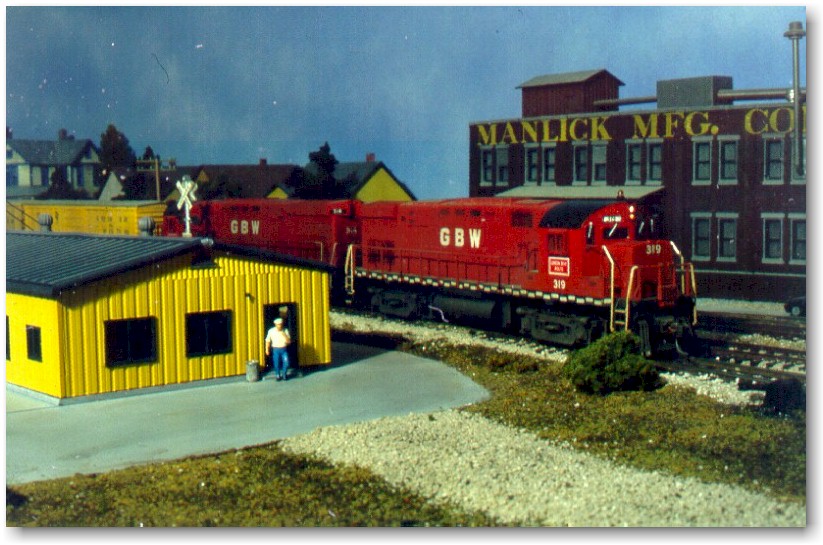 Marv Preussler photo.
[ More Norwood Yard Photos ] [ Green Bay Industries ] [ Back ]