Take a tour of Marv Preussler's Kewaunee Division of the GB&W.
---
Green Bay Industries
Industries dominate the scene as the GB&W serves the paper mills and cheese houses of Green Bay.
An Alco C-424 spots cars at the Blue Circle Cement Company in Green Bay. The cement plant was completely scratchbuilt (wow!). The sign was made from a photograph of the prototype that was reduced to the proper scale.
[ More Green Bay Industries ] [ Baird Creek ] [ Back ]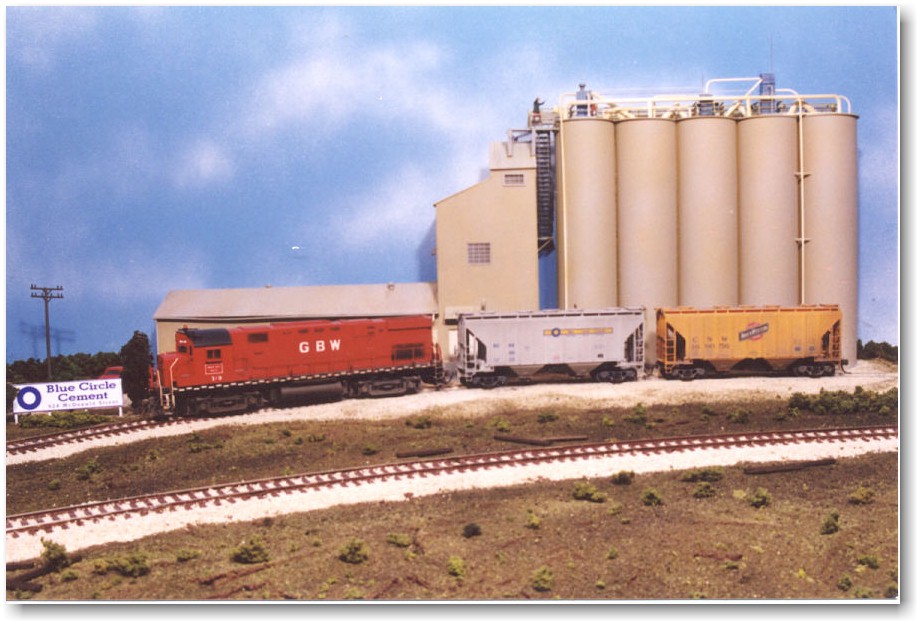 Marv Preussler photo.
[ More Green Bay Industries ] [ Baird Creek ] [ Back ]