Green Bay & Western's caboose #112 was at the end of an eastbound train passing through Merrillan in 1981.
---
The train has just crossed Highway 95 and is heading for Hatfield. Phil O'Keefe shared this photo, and he commented:
When this caboose started appearing on the GB&W, I did a double take because I wasn't used to a cupola design on this line.
Phil was right -- this was the only cupola caboose used by the railroad after 1940. This caboose was originally Kansas Oklahoma & Gulf #1549, it came to the GB&W in May 1980. In later years it was often used on the Plover way freight.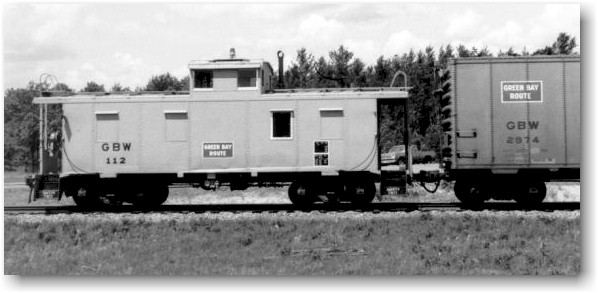 Phil O'Keefe photo, June, 1981
This photo may not be reproduced without permission.