One of two GE 70-ton locos owned by the Ahnapee & Western Railway.
---
This photo was reduced from a high-resolution scan.
To view the original image, click here (199 Kb).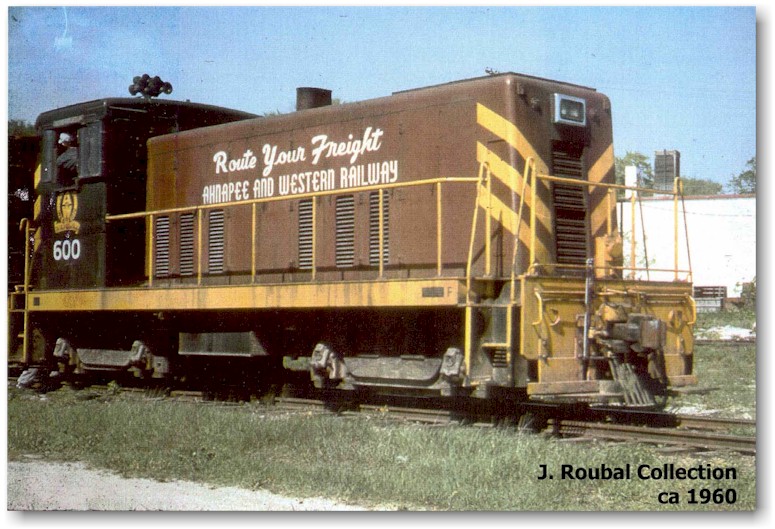 Notice: This image is owned by Andy Laurent and may not be reproduced without permission. From the slide collection of Jim Roubal.