Ex- Green Bay & Western #301 and #303 were on the move from Blissfield, Mich. to the Lake Superior Railroad Museum in Duluth, Minn in October 2004.
---
After a layover in North Fond du Lac, Wis, ex-GBW #303 headed to Duluth via the Canadian National's Wisconsin Central Division on October 10. It was followed by ex-GBW #301 a few days later. The two units were acquired by the DSS&A Division of the Soo Line Historical & Technical Society. The two locos were purchased by the the historical society mainly for the roller bearing trucks they ride on -- the DSS&A Division already owns an Alco RS-1 (DSS&A #101) at the museum and they intend to swap the friction trucks currently under their loco with roller bearing trucks from these RS-2s. (The previous owner of the two ex-GBW locomotives would only sell them as a pair.)
However, the RS-2s do not fit in with the DSS&A Division's locomotive program at the Lake Superior Railroad Museum. After the trucks are swapped, the RS-2s will be made available to other historical societies or museums; if no interest is shown they will be sold in 2005 as units or for parts or scrap.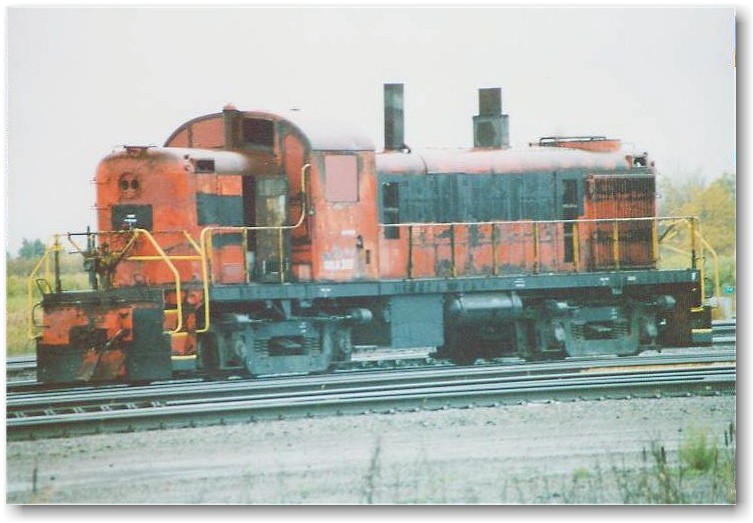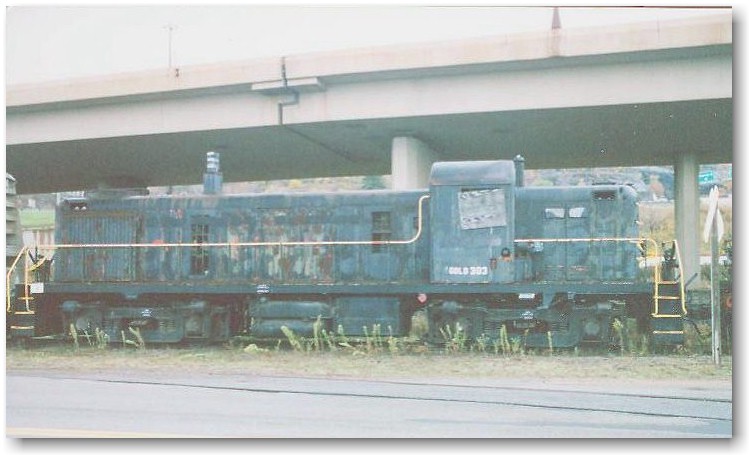 Bob Gile photos, October 2004.
These photos may not be reproduced without permission.