A trio of engines led by #311 at rest in Stevens Point.
---
It's not long after the WC purchase of the Green Bay & Western, and three Green Bay & Western locomotives, led by C-424 #311, are on the Michigan Street overpass in Stevens Point, directly above the Wisconsin Central herald on the bridge. This scene is rare in the fact that the GBW Alcos did not stay with the WC very long, especially in Stevens Point.
A thanks goes out to Bob Schoneman for sharing this photo.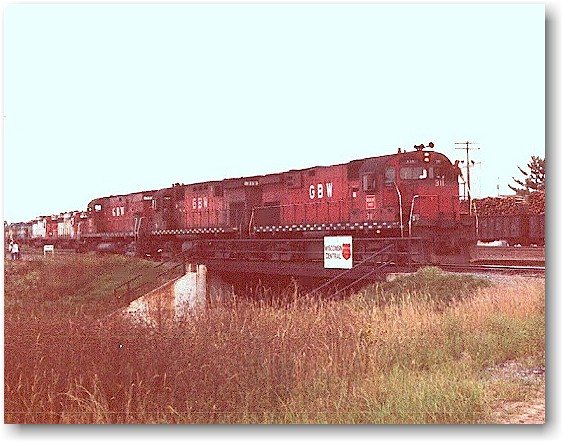 Bob Schoneman photo, undated.
This photo may not be reproduced without permission.