A transfer caboose at Wisconsin Rapids.
---
Transfer cabooses were used to house the crew during short trips to serve industrial areas. Here is #101 working a local run in Wisconsin Rapids.
Thanks goes out to Bob Schoneman for sharing this photo.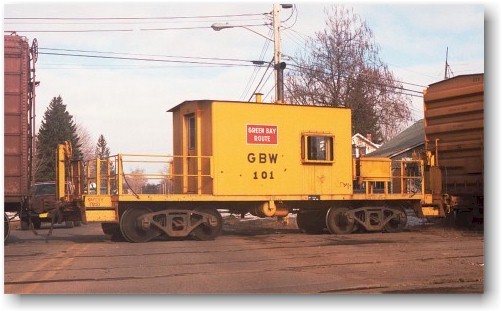 Notice: This image is owned by Bob Schoneman and may not be reproduced without permission.