Ice jam in the Wisconsin River at the Green Bay & Western bridge.
---
The Green Bay Route crossed the Wisconsin River on a four-span through truss bridge located in Grand Rapids, just east of the division point at Wisconsin Rapids. This photo was taken on April 7, 1906, a testament to the long and harsh the winters in central Wisconsin.
Although it can't be determined with exact certainty which locomotive in in the photo, the arrangement of the smokestack, domes, and bell leads me to believe that this is GB&W 4-4-0 #18, which was one of several locomotives fitted with snow plows for winter service. The locomotive was named "Grand Rapids."
Related information: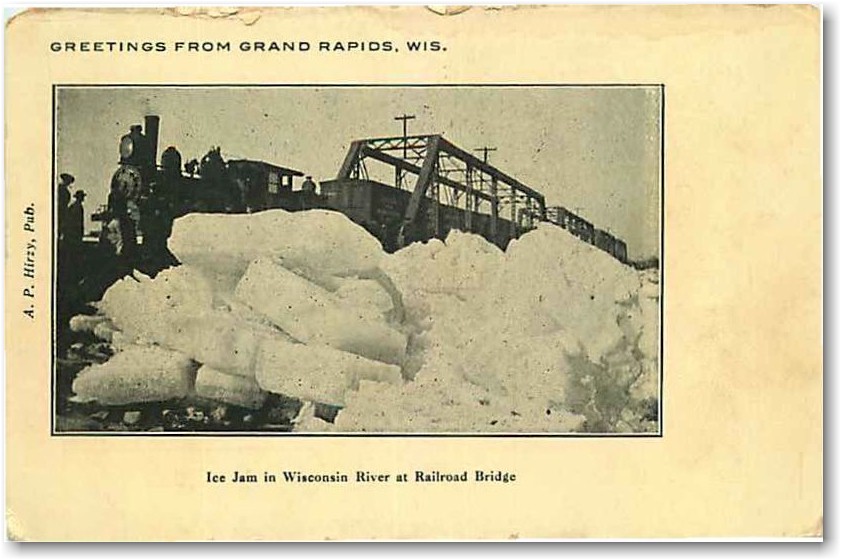 Postcard, photo taken April 7, 1906.