This is the enginehouse in Sawyer, taken from the southeast.
---
This is the truck door end of the building, not the railroad door end.
The line to Sawyer was abandoned on August 8, 1968. After abandonment, the AHW's 70-ton loco #600 remained in the enginehouse until September, 1969.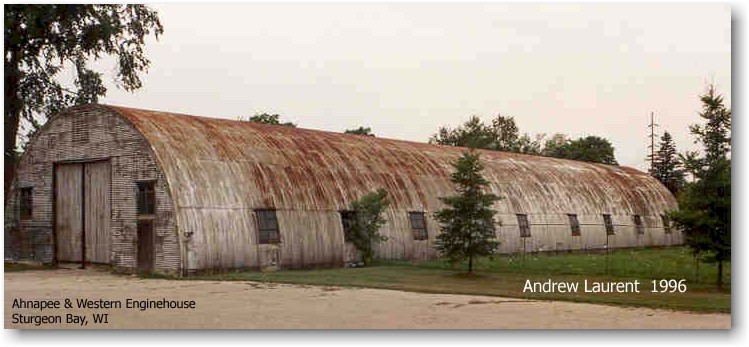 Notice: This image is owned by Andy Laurent and may not be reproduced without permission.