Old depot at Wisconsin Rapids, built in 1886, which has been dismantled.
---
This photo was used in the 1959 annual report. It also appeared in Railway & Locomotive Historical Society Bulletin #115: The Story of the Green Bay and Western by Ray and Ellen Sprecht.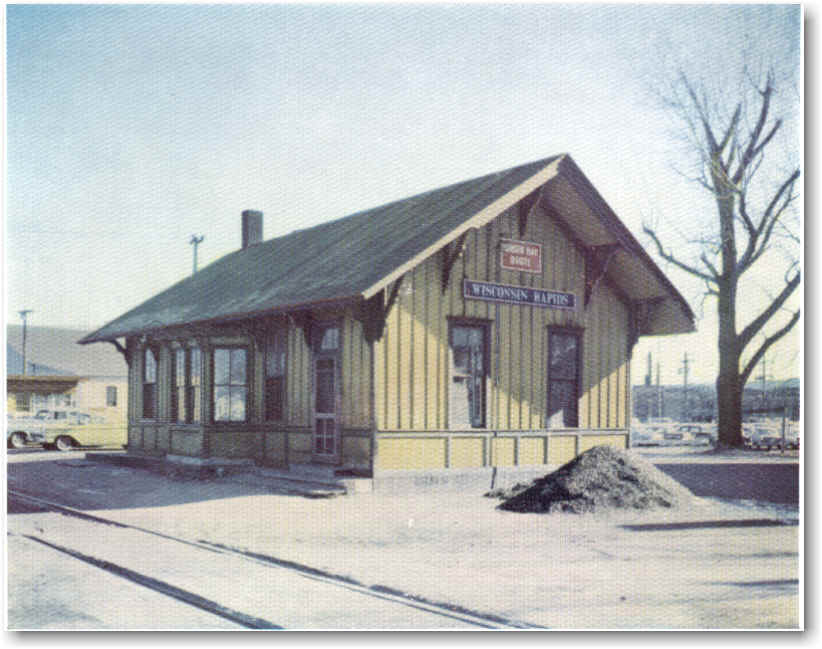 1959 annual report, no photographer credited
From the collection of Mark Mathu.