A contractor's truck in Casco with rails pulled from the AHW's right of way.
---
The Ahnapee & Western laid tracks in Casco in 1892. The tracks came out in 1995.
Here's a related newspaper article about the track removal from the Kewaunee County Chronicle.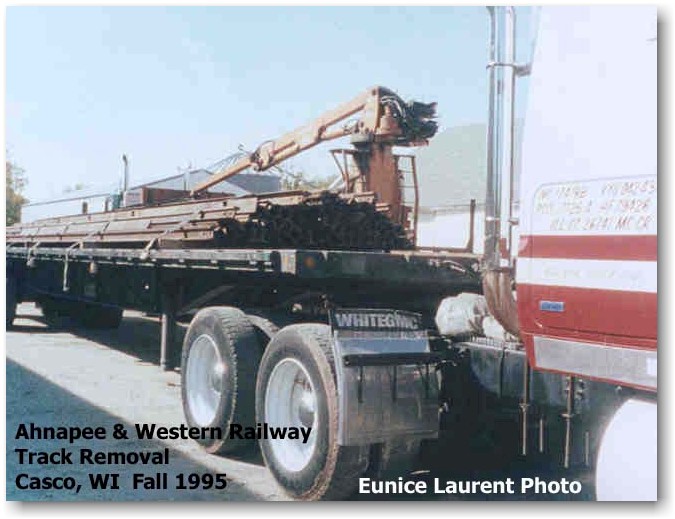 Notice: This image is owned by Eunice Laurent and may not be reproduced without permission.