A westbound train takes on passengers at the Amherst Junction depot.
---
By the look of the smoke coming out of the stack, there is a brisk wind blowing out of the south.
This was the most unique depot on the railroad. Passengers could connect to the Soo Line, which passed under the GB&W line, using the sloping stairway and vertical freight elevator seen on the right side of this image.
This photo was taken on the bridge over the Soo Line track.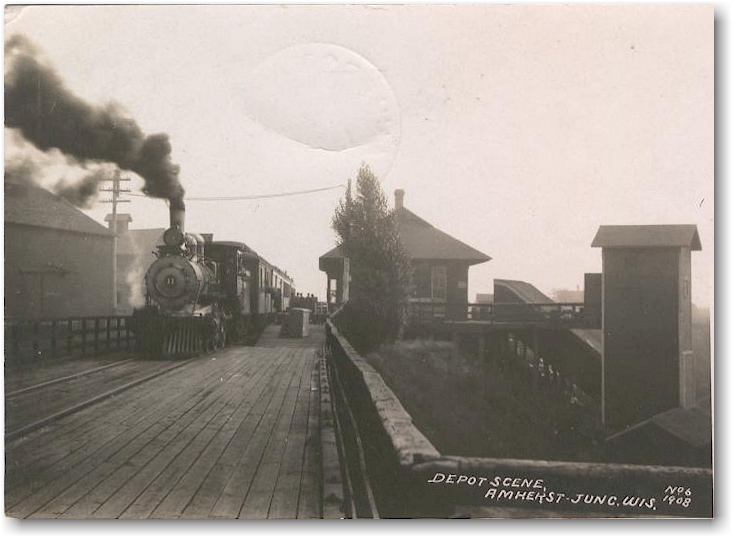 Postcard, undated.