Until 1891, Green Bay Route trains entered Winona via trackage rights through this yard.
---
What's a Chicago & North Western photo doing on a Green Bay Route web site?
In 1873 the Green Bay Route reached the banks of the Mississippi River and used a trackage rights agreement with the La Crosse, Trempealeau, & Prescott Railroad (controlled by the C&NW) to use their bridge over the mighty river.
Green Bay, Winona, & St. Paul trains would enter Winona over the curving trestle in the foreground and then back under it to their own station in the city.
By 1891, the agreement with the C&NW had become oppressive, limiting the GBW&StP to one mixed train a day. The agreement was terminated in 1891 when the Green Bay Route obtained direct access to Winona through part ownership of the Winona Bridge Railway Company.
This postcard was published by the E.C. Kropp Co., Milwaukee.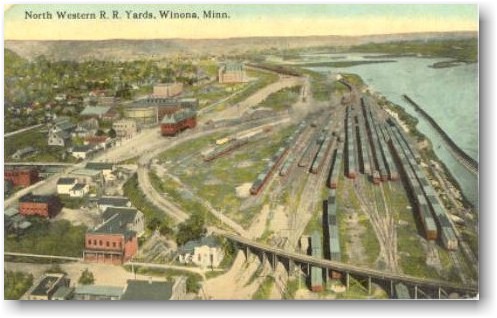 Postcard, undated.
Here's another postcard, colorized a little differently.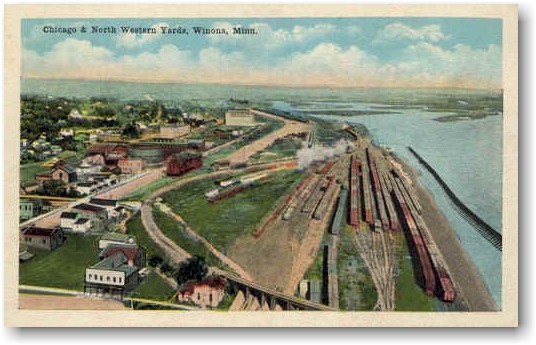 Postcard, undated.