A turn-of-the century view of the trestle approach and swing bridge over the Sturgeon Bay Ship Canal.
---
This view shows the approach trestle on the west side of the crossing of the Ship Canal and the swing span bridge. The north half of the city of Sturgeon Bay lies in the background.
This postcard was made in Germany for the A. C. Bosselman Co., New York City. The card was postmarked from Sturgeon Bay in 1908 so the view is at least that old.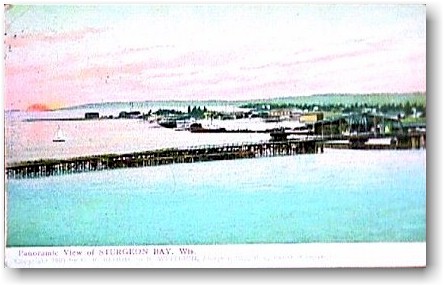 Postcard, 1908.