Union Depot, Amherst Jct. Wis.
---
Photo by H. Montgomery, unsent.
Notice that the bridge is made of concrete now (compare to the 1910 Amherst Junction photo taken from nearly the same vantage point.). The structure still stands today.
This is one of two pictures taken on the same day -- the same freight cars are on the GBW tracks on the upper level, as well as the baggage carts in background are in same place -- also notice same piece of freight on lower platform in both pictures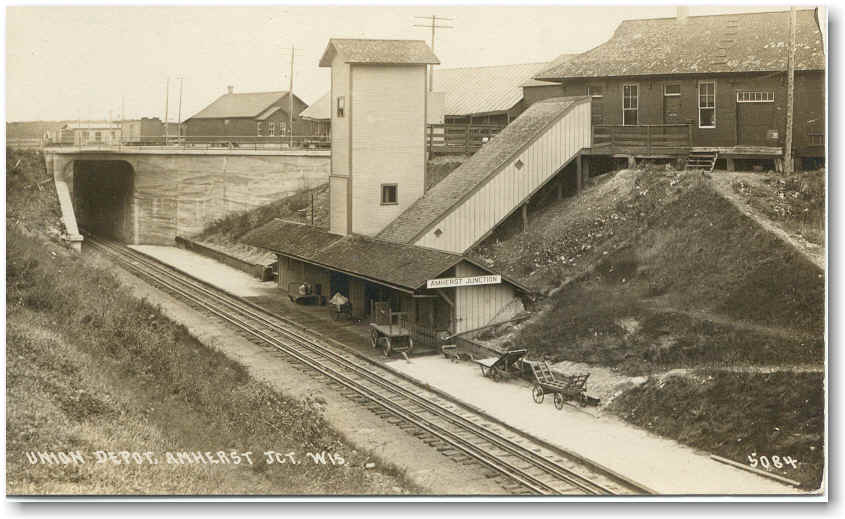 Postcard marked March 17, 1924 from the collection of Scott Janz.