A idyllic postcard view of the Ahnapee & Western depot.
---
Located at 341 North Third Avenue, Ahnapee & Western's 1914 depot is still standing just north of downtown Sturgeon Bay. The building housed the Cherryland Brewery and Pub from 1988-2000.
This view looks to the west, the loading platform is on the other side of the tracks. The freight house was to the left, the shipyards directly beyond, and the team track and water tower are to the right in the photo.
This postcard was published by B.H. Dingman of Plymouth, Wisconsin, and postmarked July 18, 1915.
Related material:
Sturgeon Bay Map (1925)
Issued by the U.S. War Department, it shows the location of the depot and nearby tracks.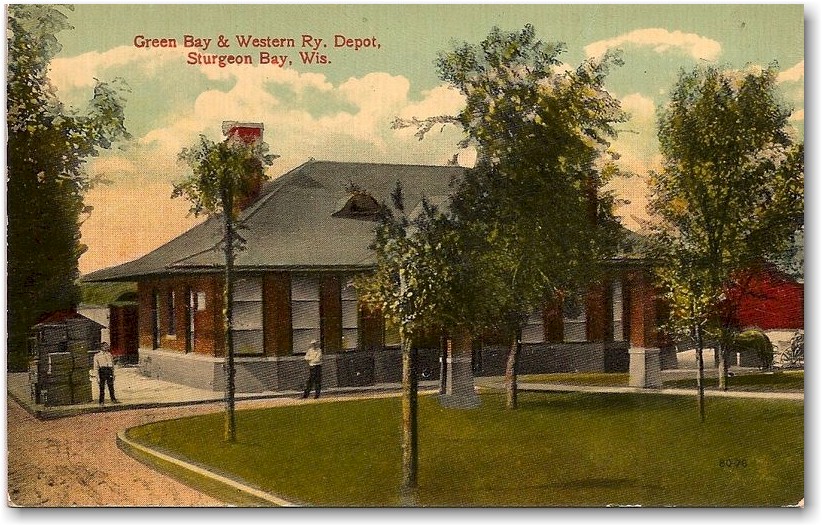 Postcard, 1915.