The GB&W tracks cross Main Street, which is still a dirt road in this 1914 postcard view.
---
The Green Bay Route passed through the small town of Shiocton, about ten miles east of New London. The town was most noted for the railroad crossing of the Little Wolf River, but several industries were served in the town, also.
This 1914 photo shows the Green Bay & Western tracks in the foreground, crossing Main Street.. The postcard is postmarked on January 6, 1915, from Shiocton and was published by "F. O. Town, Pub., Shiocton, Wis.".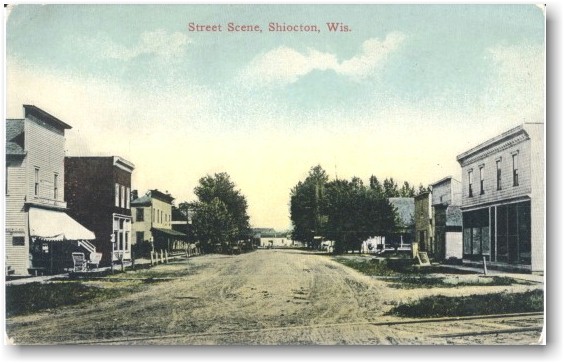 Postcard, 1914.